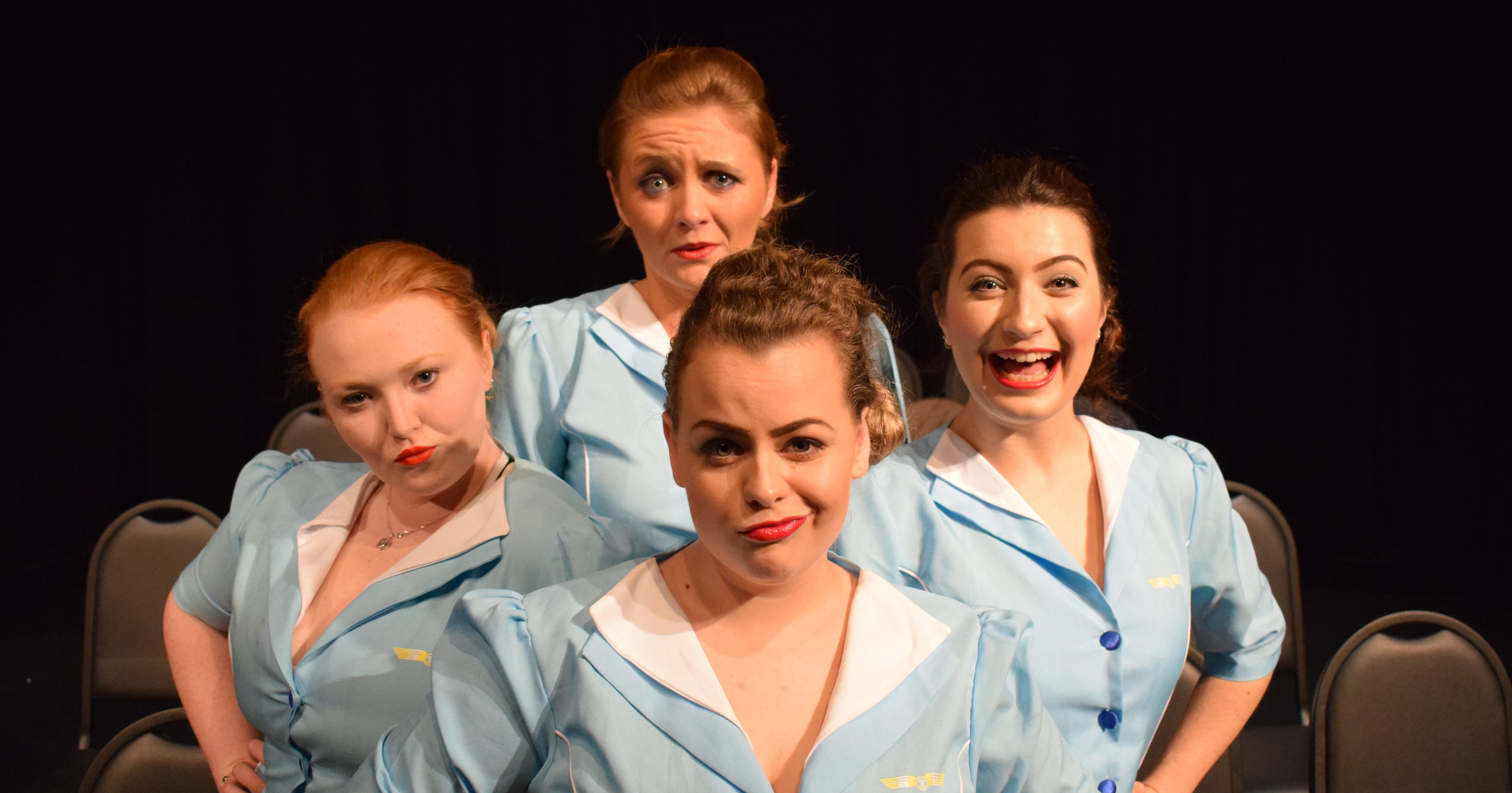 Not All Plane Sailing
What's it about?
Norma, Aoife, Gigi and Joyce are the eccentric air hostesses aboard the new Concorde 9945 as it prepares for its first flight. Accompanied by two brash pilots and an array of eccentric passengers, the cast multirole throughout, following a timeline of bizarre and unimaginable events. With an in-flight Zumba routine, a near-crash experience and a fatal nut allergy, what could possibly go wrong?
In 2017 'Not All Plane Sailing' was performed for the first time at The University of Kent. Later months saw it performed in festivals and theatres in the South-East, including the International Youth Arts Festival, Kingston, and The Faversham Fringe Festival. The company also made their debut in a London theatre, receiving a 5* review from 'A Pint And A Play'. In 2019, GASP! took the show to FAcT Festival, Pisa, becoming their first European tour.
CREDITS

Written, Produced & Performed:
Georgie Stafford, Alexandra Saunders-Yates, Sophie Kronenberg & Philippa Holmes.
Photographer/Videographer:
Rosie Lonsdale
Technical:
Steph Hartland