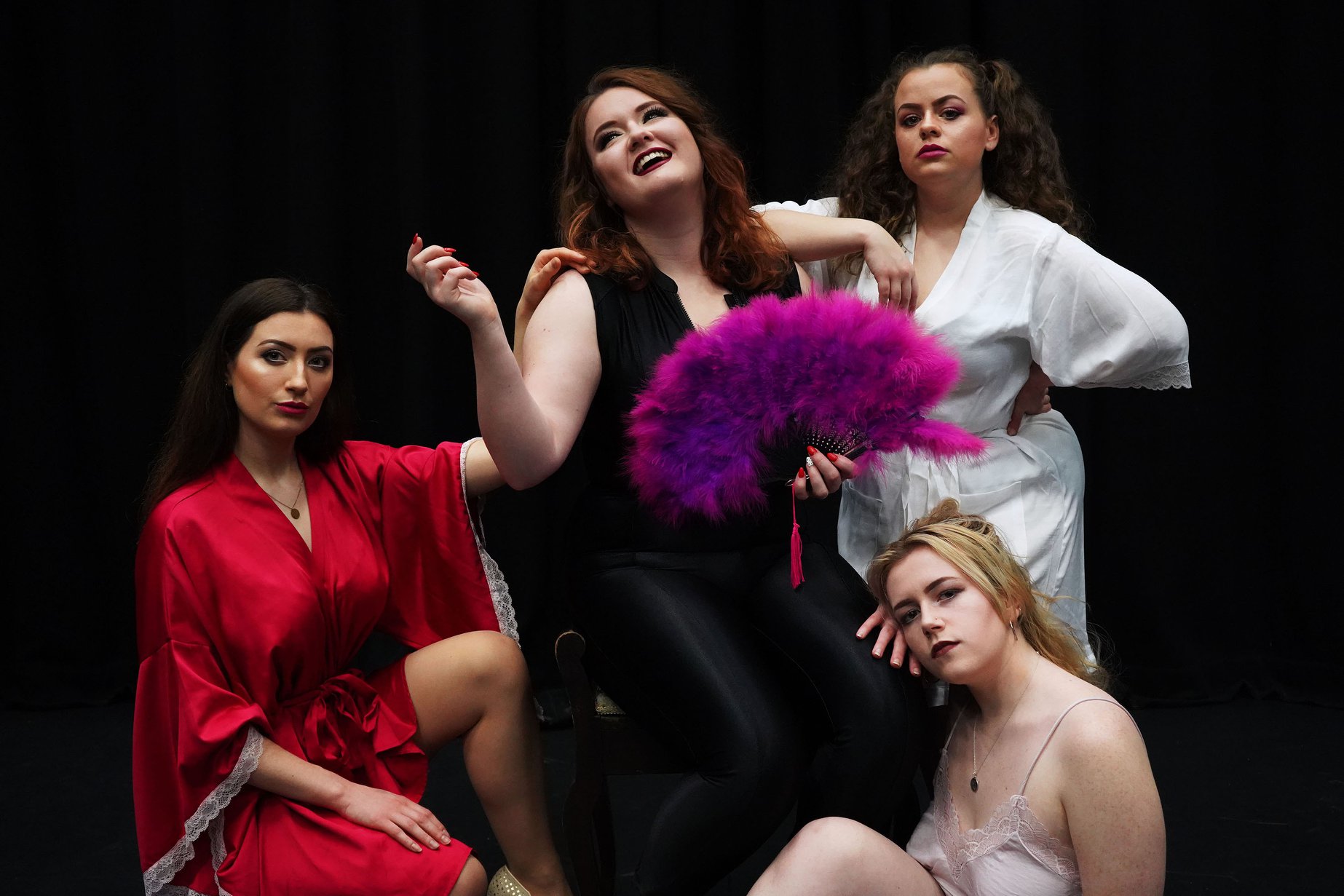 Girls Will Be Girls
What's it about?
Cheryl is the unapologetically exuberant, hot headed owner of a back alley London Burlesque club, who has almost led her pride and joy to its demise. With only four hours left to resolve her mistakes, and not wanting to see themselves out of a job, Stella, Mollie and Bunny rally around to do what they can to secure their future. Cheryl's risky tactics to get punters in have worked initially, but disastrous consequences are in store. With a lothario ex-husband lurking, and two blundering security guards on the door, how far will Cheryl go to save her club?
'Girls Will Be Girls' combines bold stereotypes, cross-gender casting and fast-paced physical routines to create a heightened, comedic performance in a unique style.
The play is due to tour the South East of England in the Summer of 2021.
CREDITS

Written and produced by:
Georgie Stafford, Alexandra Saunders-Yates, Sophie Kronenberg
Performed by:
Alexandra Saunders-Yates, Sophie Kronenberg, Abigail Shore, Tabitha Andrews-Speed
Photographer/Videographer:
Rosie Lonsdale