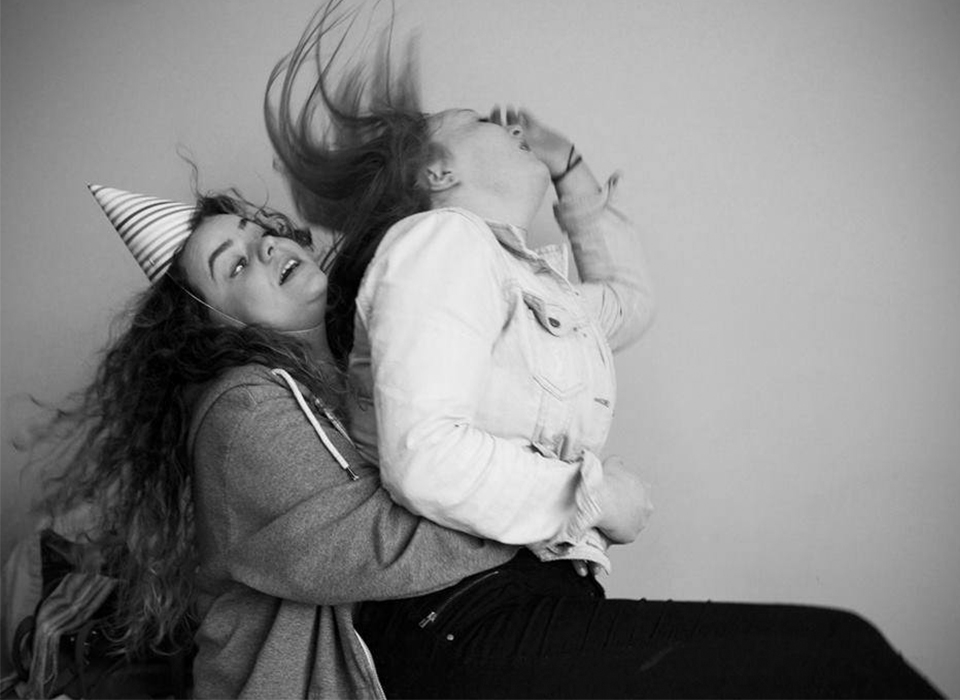 She Wears The Trousers
What's it about?
Set in the 1970s, "She Wears the Trousers" is a sketch about an unsuccessful weekly feminist group meeting. One year on and the group still only has four members; Helen, the leader of the group, She has a strong head on her shoulders, determined to get feminism heard. Betty, her best friend since primary school, although her head is in the clouds she's the most loyal of friends. Gail, an avid follower of Helen's work, determined to impress her as a #1 feminist. And Cindy, well…we don't really know why Cindy's there.
As Helen attempts to get together a protest in order to celebrate the group's 1 year anniversary, the others try to throw her a surprise party following her success. However, things don't quite go to plan and Helen may just end up losing her head (and covered in glitter).
CREDITS

Written, Produced & Performed:
Georgie Stafford, Alexandra Saunders-Yates, Sophie Kronenberg & Philippa Holmes.